The Madison Wedding for Jamie and Carlos
The Madison Wedding for Jamie and Carlos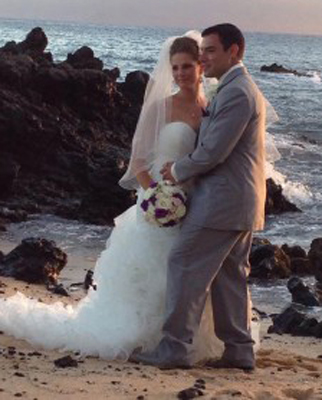 Jamie and Carlos carefully and wisely selected their vendors for their Big Day. We were thrilled to be a part of the team and offer Wedding DJ, Photo Booth and Standard Monogram to their special day. However, there was a twist! They were to be married in the Hawaiian Islands and plan a long distance ceremony from Lafayette, LA. At the same time, they would also be planning a major reception celebration in Lafayette to be held at The Madison in Broussard, LA later that same month. Neither of these task are easy but they were able to breezed right through it. So here they are on Aug. 6, 2014 getting married.
So fast forward to Aug. 30th, 2014 and we find ourselves setting up our DJ equipment, Photo Booth and a personalized monogram with their names on the dance floor. The Madison has a large open area that makes having fun…Fun! Everyone is near each other, you can see everything that is going on and with their built-in stage, there are a lot of options.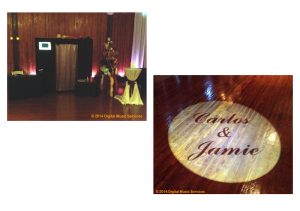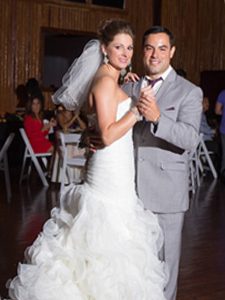 Here's the happy couple celebrating their first dance with family and friends to "Diana Ross & Lionel Richie – Endless Love". We enjoyed helping them plan their big day and work out some of the details. The newlywed game was a lot of fun and they scored higher than any other couple so far. Wishing you our very best and a lifetime of happiness.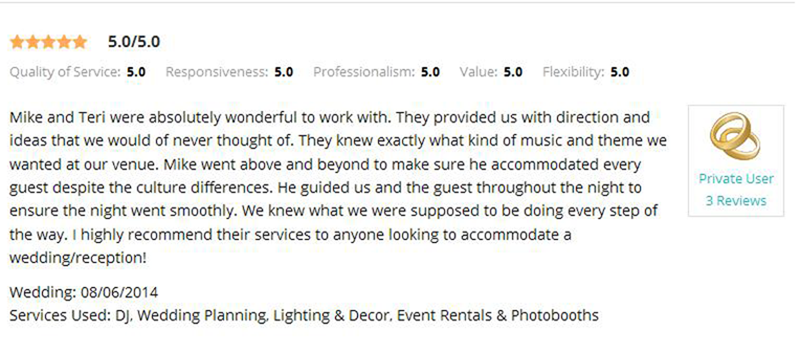 Thanks Jamie & Carlos. We'll never forget your special day!