Dance Floor Lighting
Available Lighting Options
Free Vertigo Light Included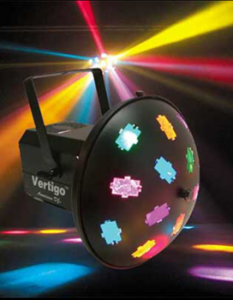 This classic lighting effect is loved by anyone who has ever been in a club. Small profile but delivers a lot of moving light beams rotating all over the dance floor and ceiling. It's already included with any of our DJ Packages. If you just want the basics, this light has you covered.
Simple Lighting Package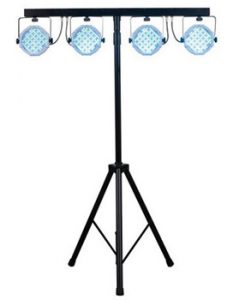 This package offers a very simple but effective lighting system. Each light is capable of 32 colors and will change colors to the beat of the music. Combined with our Free Vertigo lighting above, this is a perfect combination for wedding receptions, teen and company parties. These lights will give a great effect on the dance floor without taking over the whole room.
Deluxe Club Style Lighting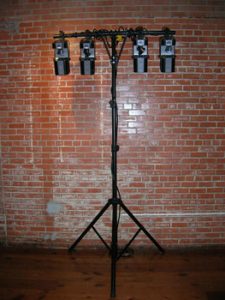 For compliments all night, add this lighting effect to our Free Vertigo unit. This system will absolutely WOW your guests. Patterns, Shapes and different colored beams moving all around the room for a real club type experience. These are synced with the music and you'll need to watch the video really appreciate what they can do. Great for any event when you want the focus on the DANCE FLOOR!!!